Magnus Persson
MD, PhD, Assoc. Professor, Chairman of the Board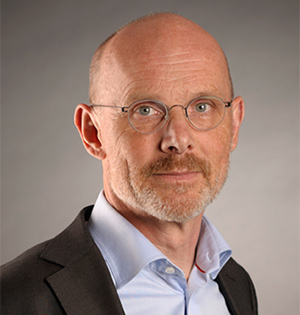 Magnus Persson was born 1960. He is a pediatric physician, holds a PhD and is a lecturer from Karolinska Institutet. Magnus has a long background in the frontline nitric oxide research including NO-donors. In addition to several groundbreaking publications his pioneering research on exhaled NO led Magnus to be co-founder of Aerocrine, a company that developed a measurement method for exhaled NO to optimize asthma treatment. Aerocrine was sold to Circassia for over EUR 151 million a few years ago.
Magnus has over 100 years of board experience in the pharmaceutical industry and has been actively involved in over a dozen stock market introductions. Magnus's experience is based on early development of investment funds in both Sweden and abroad focusing on investments in life science. Magnus is former partner and founder in the Nordic region's largest life-science fund HealthCap in Sweden. Hereafter he was recruited as a Managing Partner in The San Francisco based The Column Group.
Magnus possesses a unique combination of experience in the business world and R&D development and extensive knowledge of NO and NO donating drugs.
Per Agvald
MD, PhD, Board Member, CEO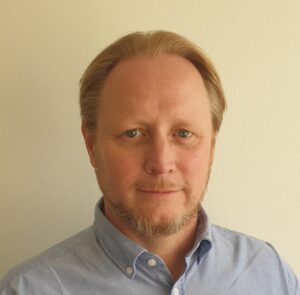 Per Agvald was born in 1971. He is also a senior consultant at Norra Stockholms Psykiatri and holds a PhD from Karolinska Institute, Sweden. Pers dissertation related to studies of NO- donors focusing on nitroglycerin and has worked at Karolinska Institute and participated in the discovery and development of the unique methods that formed the basis for the detection and characterization of Supernitro.
Per is one of the founders and current principal owners of Attgeno and, during his years as CEO, Per has led Attgeno from the research phase to a Clinical Stage Company now entering Phase II.
Christofer Adding
MD, PhD, Board Member, CMO (and deputy CEO)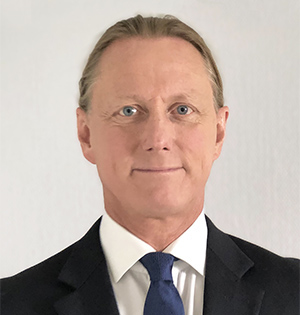 Christofer was born in 1965. He is a senior consultant in urologic surgery at the new Karolinska University hospital where he mainly performs robotic and open surgery including extensive urinary reconstructions on severely ill patients with cancer. He is among medical students, interns and residents an appreciated lecturer in urologic surgery. Christofer also worked in cardiothoracic surgery and performed cardiac surgery procedures. In his role as a surgeon, Christofer has direct clinical experience in patients who suffer from different complications including acute postoperative pulmonary hypertension (aPH).
In combination with his clinical experience, Christofer also has extensive research experience (more than 25 years with over 40 published articles/book chapters), focusing on NO and its function in lung circulation and enhanced surgical recovery programs. He has previously worked as Senior Research Consultant at AstraZeneca with the development of new NO-donating drugs.
With his dual experience in clinical work and research, Christofer has a unique ability to understand the importance of a new and effective treatment for aPH. Christofer has close daily contact with the networks of Supernitro's likely customers, anaesthesiologists, intensive care physicians and surgeons. With his unique profile, Christofer is an important link to bring Supernitro into the clinical reality. Christofer is one of the founders and current main owners in Attgeno.
Björn Westberg
MSc, Board Member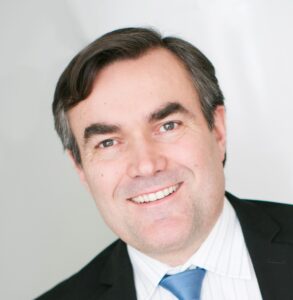 Björn Westberg was born in 1962. He holds a MSc in Industrial Engineering and Management.
Björn has worked more than 24 years in the Life Science industry, covering Big Pharma (AstraZeneca), CDMO services (Recipharm) and Medtech (Bonesupport), as well as 8 years in the IT-Tech industry (Jeeves and Enea). He has been Group CFO of four companies listed at Nasdaq Stockholm and lead two IPO projects. He has wide experience in Finance, Business control, Financing, M&A, Legal affairs, IT and HR.
Ingrid Teigland Akay
MD, MBA, Board Member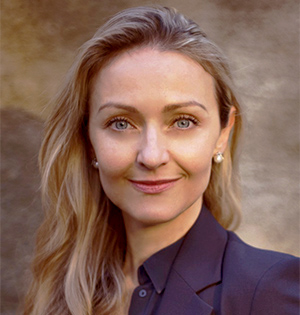 Ingrid was born in 1978. She is founder and managing partner of Hadean Ventures, a Nordic-focused European life science venture capital fund with offices in Oslo and Stockholm.
Ingrid has a background as a medical doctor from Medizinische Hochschule in Hannover, Germany, and holds an MBA with finance concentration from London Business School. Ingrid has been involved in the healthcare field for over 15 years with clinical work since 2003 and has experience from both British, Norwegian and German healthcare. Ingrid gained commercial experience from work in major pharmaceutical companies (Amgen, Switzerland headquarters) and M & A (Morgan Stanley, London) before continuing with professional investment management (Warburg Pincus and Inventages Venture Capital, London).
During her time at Inventages, Ingrid had responsibility for identifying new investments and following up on them. Ingrid has designed business development and exit strategies for several companies. She has extensive experience working the board of directors for both listed and private companies in Europe and North America.
Through her solid experience and wide network of contacts, Ingrid is a valuable addition to the Board and we see Hadean as one of the new owners with financial resources to make additional investments in Attgeno
Johan Stein
MBA, PhD, Assoc. Professor, Board Member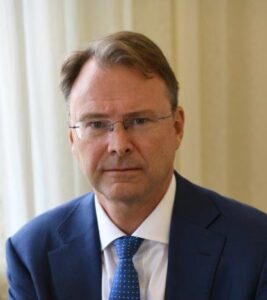 Johan was born in 1965. He was educated at the Stockholm School of Economics in Stockholm, holds a PhD and is Assoc. Professor and lecturer in economics. Johan has also been fellow researcher at Stanford University, USA.
Johan has long experience in the financial sector working as an analyst manager and chief executive officer of Nordea Investment Management AB. Today he is the managing director of Alfred Berg / BNP Paribas Nordic Small Company. Johan has long and solid experience in investments in the pharmaceutical sector, and this experience and Johann's network of contacts will be a very valuable addition to the Board of Attgeno.
Jan Sand
PhD, alternate Board Member (right of attendance)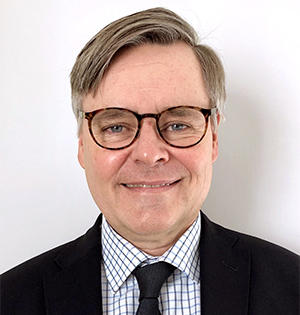 Jan Sand was born 1964. He has a MSc in engineering physics and holds a PhD in optimization theory and systems theory, both degrees from the Royal Institute of Technology, Stockholm, Sweden.
Jan has been active in the financial sector since 1992 and has worked at the Swedish 1-3 AP Fund, SPP (Alecta), JP Bank and SEB. Since 2010 Jan has been a private investor and entrepreneur. Jan Sand was one of the main organizers of the rights issue in Attgeno in 2018 and is a very valuable addition to the Attgeno Board with his broad experience of business building and his sharpness and energy.